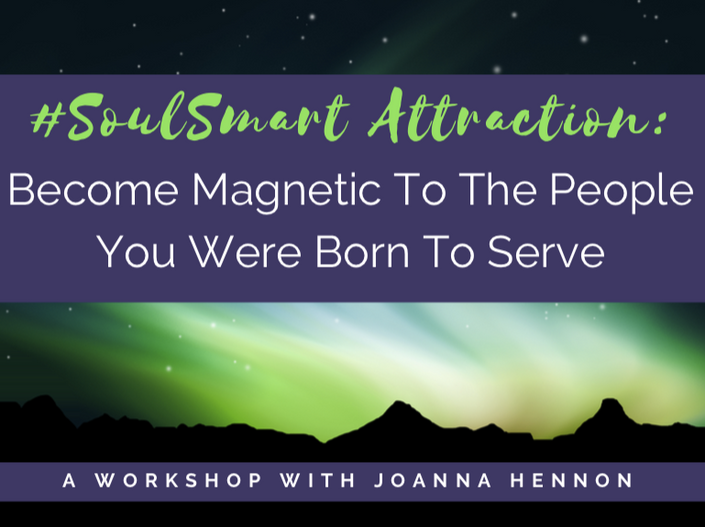 SoulSmart Attraction
Stop trying to FIND ideal clients, become magnetic and draw them in!
In this #SoulSmart in Business workshop, you will:
Learn What It Means For YOU To Be Magnetic - you'll answer a series of questions that will help you see how you can stand out from the online crowd.
Understand The Energy You're Currently Putting Out There, And Tweak It - you'll know what energy to be in to attract the kinds of people you want to work with, the ones you were born to serve.
Identify The Top 3 Things You Need To Be Talking About To Be Magnetic To Your Ideal Audience - you'll use oracle cards to make sure that this info comes from the soul level, not the logical mind.
Decide Where To Put Your Focus - you don't need to be livestreaming every day, no matter what the 'visibility experts' are saying, and you don't need to be present everywhere!
Map Out Your Own Personal Client Attraction System - a #soulsmart 'funnel' that works for both you and your audience and feels EXPANSIVE and POWERFUL.
'Funnel' has become a dirty word in business... if you consider yourself heart-centred (like me), you do NOT want to be funnelling anyone into anything... it's a concept that evokes images of sheep on a path they can't stray from, of being on some kind of conveyor belt that you end up on based on a decision you made in the past. It's not something that you want done to you, and it's not something you want to do to others.
After years of learning about sales funnels and experimenting with them in my own business, I have discovered that, luckily, there IS a different way. It is - of course - the #soulsmart way, where you rely on your own power to create with intention.
Attracting ideal clients is a much more loving process
than funnelling people through something.
Sitting down and logically figuring out how to get someone to buy from me, how to make them feel like they need my offer, how to give them just enough to like me but not enough to actually change anything until they give me money - these things have never felt like a good fit to me. I have been in business for over 5 years and that's how long I have procrastinated on building funnels... I kept meaning to, because all the experts say I should have one, but I could never put one together, it never felt good.
Instead, I started to focus on becoming MAGNETIC and drawing ideal clients into my world simply by showing up and using energy in a powerful way... I chose to believe that there isn't a set process to attract more ideal clients. I chose to believe that people aren't sheep to be funnelled, that can give them choices instead of limiting what they see.

I chose to believe in the greatness of my ideal client, and to treat them with respect. This is how my #soulsmart client attraction system came to be - and in this workshop I want to share the blueprint with you so that you can create your own personal one too.

Note: this workshop isn't about you filling in the blanks in a system that I have created. It's about you creating your OWN system. One that feels good to you AND connects with your ideal audience.
"With all of Joanna's workshops, it is the simplicity of things that I pick up that's really great, and it shows me how I have created a lot of struggle and overwhelm for myself by not seeing how simple it really is."
- Jolanda Bolt, Body and Soul Recovery Mentor
Your Instructor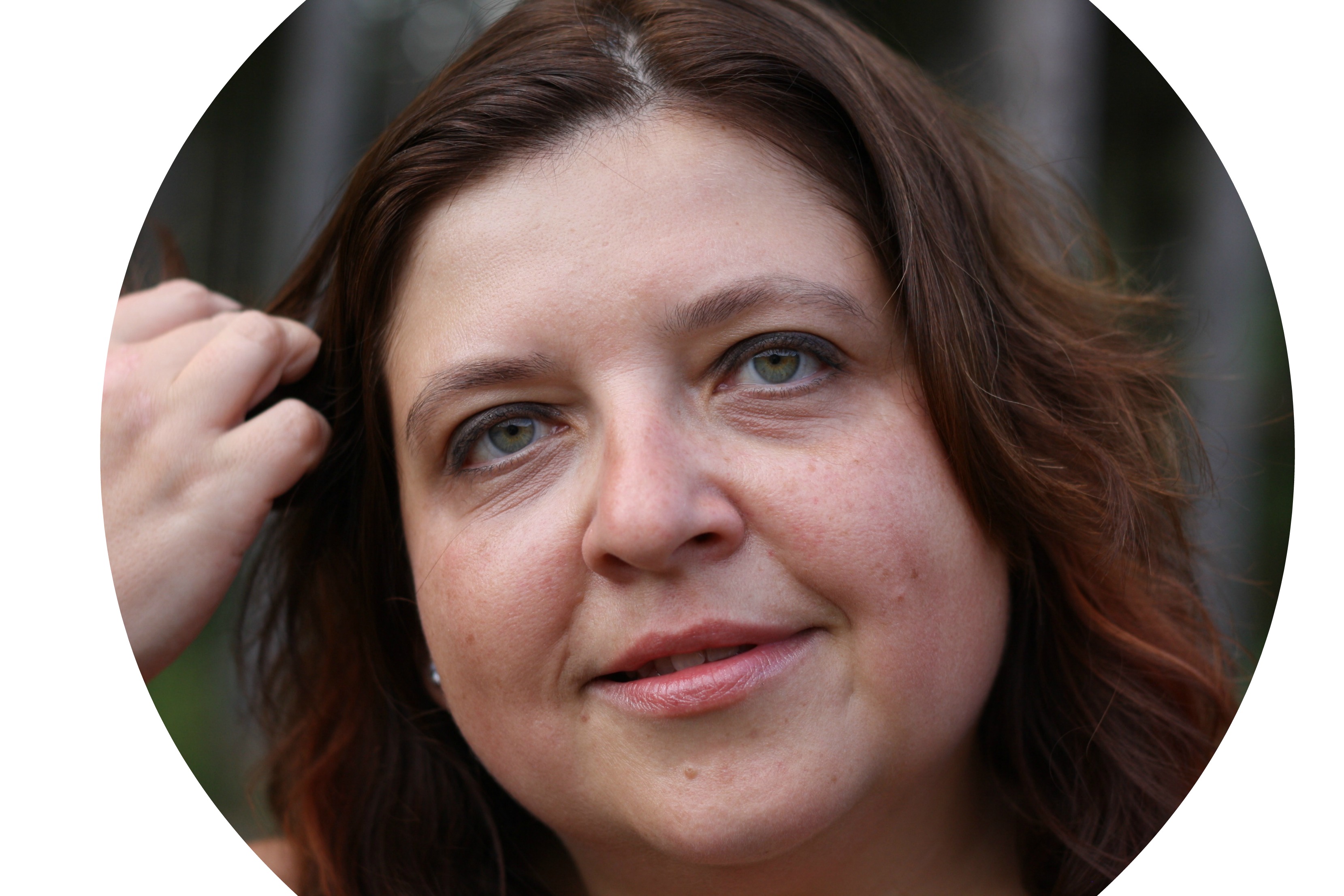 I'm Joanna Hennon and I've spent the last 5 years learning to create my life intentionally, intuitively and joyfully. I went from thinking of life as super hard to finding more ease and flow than I every thought possible.
Life led me to some amazing discoveries: we are powerful souls, we are always being guided, and if we tap into the power of the universe we can experience extraordinary things. I started seeing the world from the perspective of my higher self and suddenly there were messages everywhere and I could see how shifts in my energy changed what I saw around me.
My mission now is to empower as many people as possible, to help them truly believe that they are in control, that they are powerful, that they can create whatever they desire using a perfect blend of energy/spiritual work and inspired action.
What exactly is included?
#SoulSmart Attraction is a workshop recording. Enrol now and you'll get immediate access. The recording lasts 1 hour and 40 minutes. A pdf of my slides is included.
If you live in Europe, note that your local VAT rate will be added at checkout.

If you have any questions, you can contact me through the turquoise Message Me chat box in the bottom right corner of every screen, I'd love to hear from you!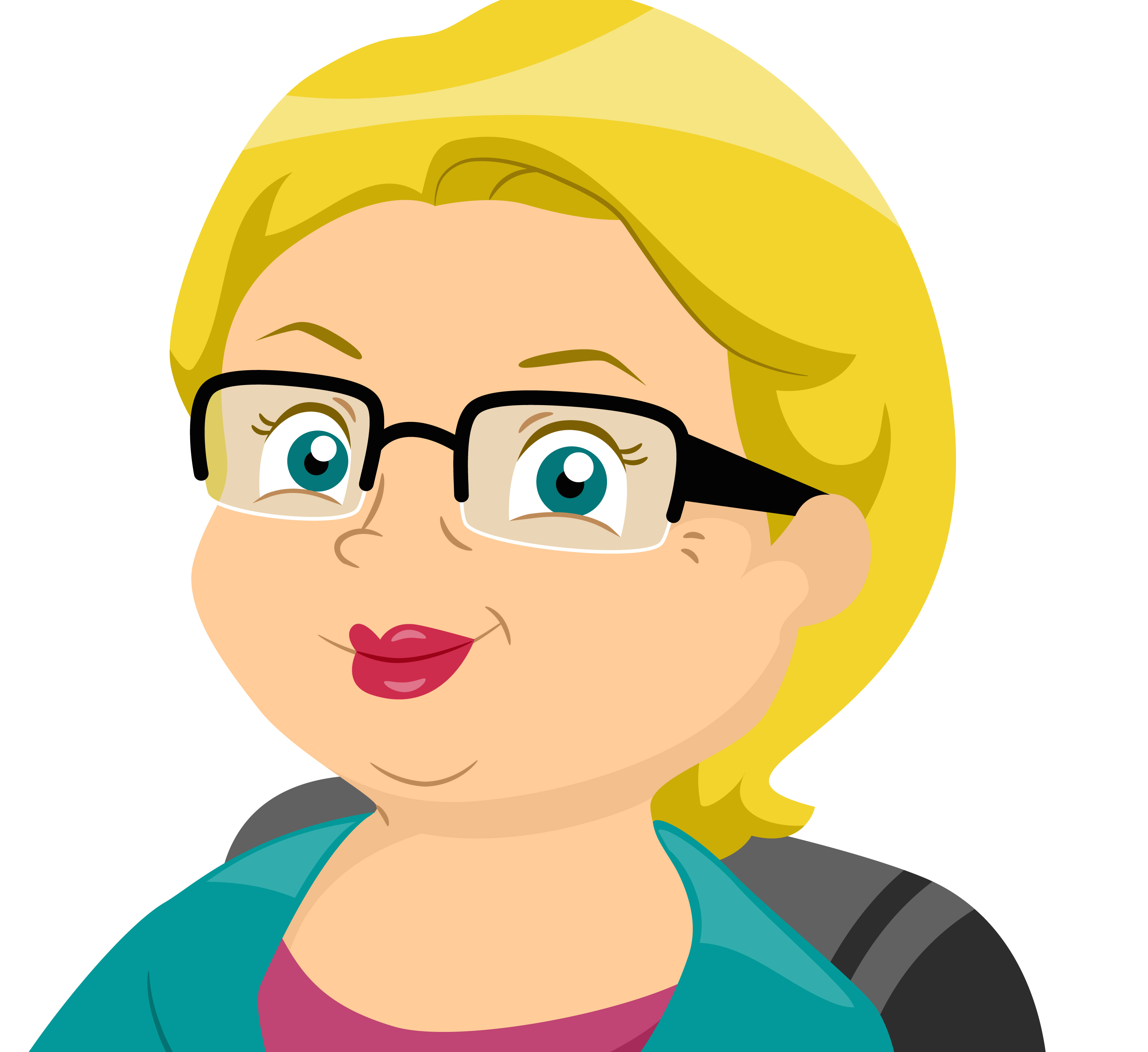 "One of the best investments I have made is joining Joanna's Business Workshops, they were fun, clear, insightful and totally empowering.
Joanna has the ability to look at situations from unexpected angles, which I have found to be so refreshing and absolutely invaluable.
Sign up for them, you will be inspired to take new and better action, in your life and business."
- Anne Francois, Lifestyle Alchemist & Feng Shui Expert